Hey everyone! :) I haven't posted in awhile, and Carmelo is doing well. I hope everyone else's hammies are doing well too!
Carmelo has been eating lots of different foods lately and sometimes he's active and hyper and other times he will "cuddle" or sleep on your lap like a cat! It's so cute! I took some pictures 15 minutes ago and some are from a few weeks ago, so here are the pics! :)
So without further a-do...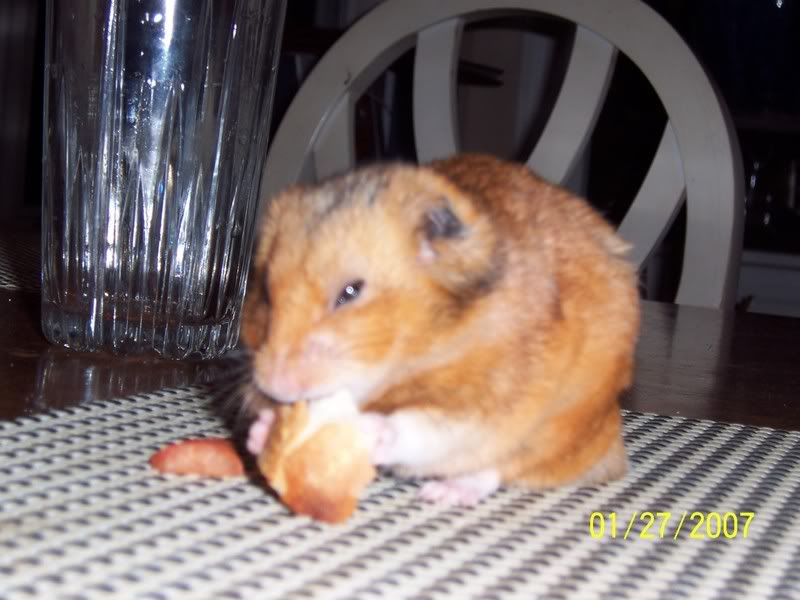 He's eating a piece of bread! And so he enjoys it...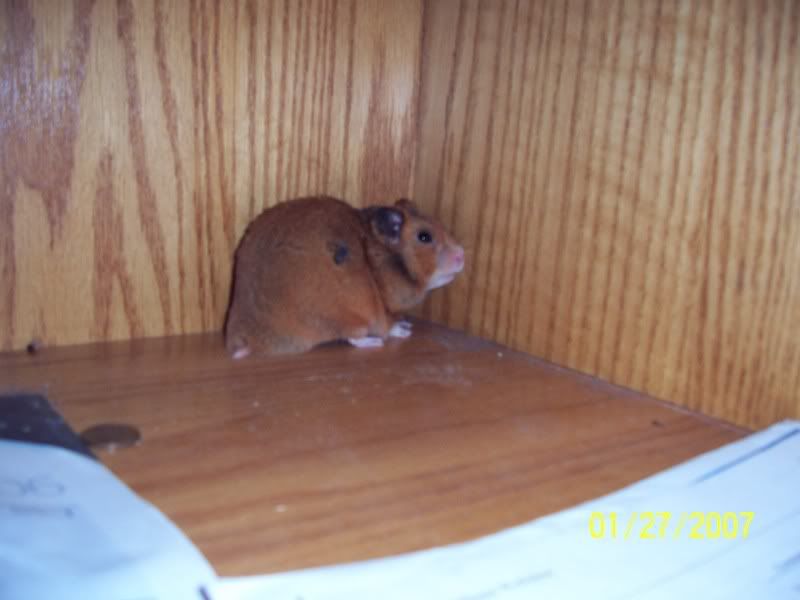 We have this computer desk that is enclosed, so sometimes I let Carmelo explore as I watch him and type on the computer at the same time hehe...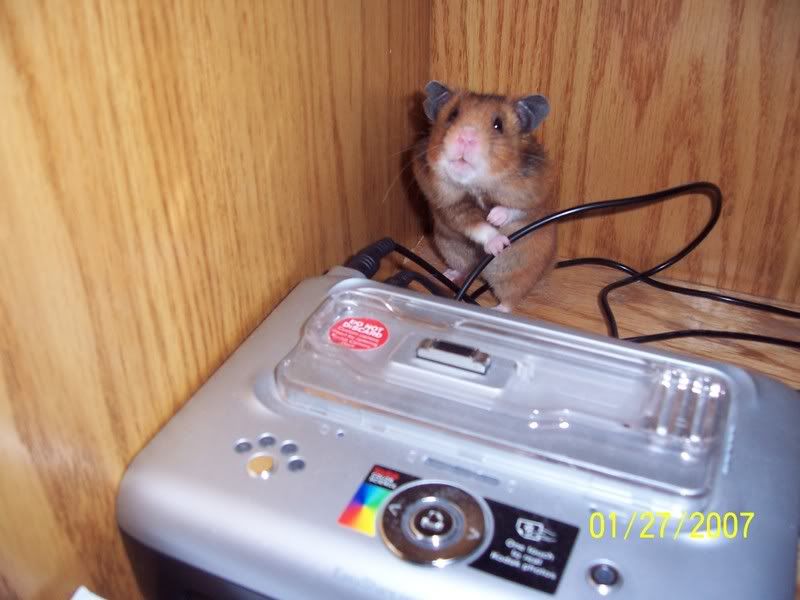 Our digital camera dock! He loves corners!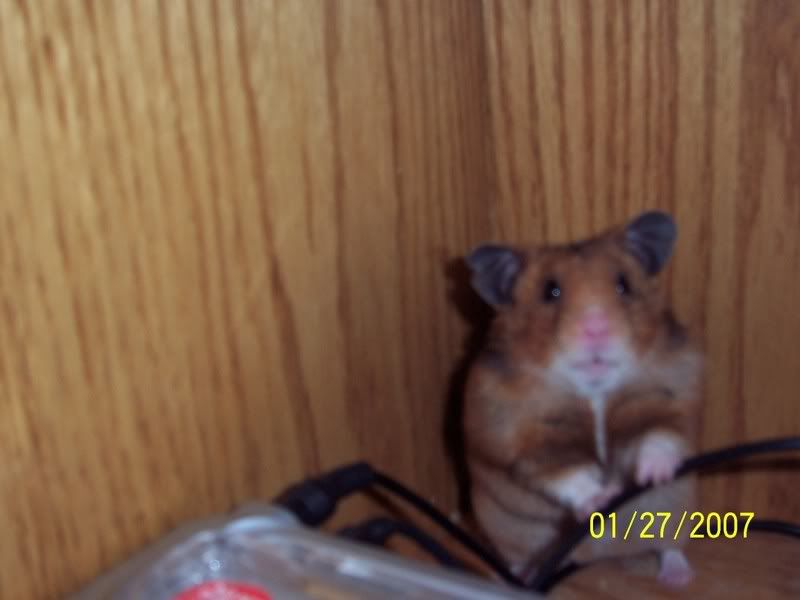 Current Mood:
content